Mediscene props and sets
A Specialist Medical Simulation & Prop/Set Hire Service to the TV and Film Industry.
(+44) 07973 385 654
We provide Medical Props/Sets which are operated and simulated authentically to meet your specific needs.
Established in 1992 MEDISCENE provides medical simulation expertise in ICU, Accident & Emergency, Operating Theatre, Resuscitation and most other medical environments.
Our aim is to bring together high technology medical props/sets and 'On Set' advice that will give your production authenticity and dramatic effect.
About Us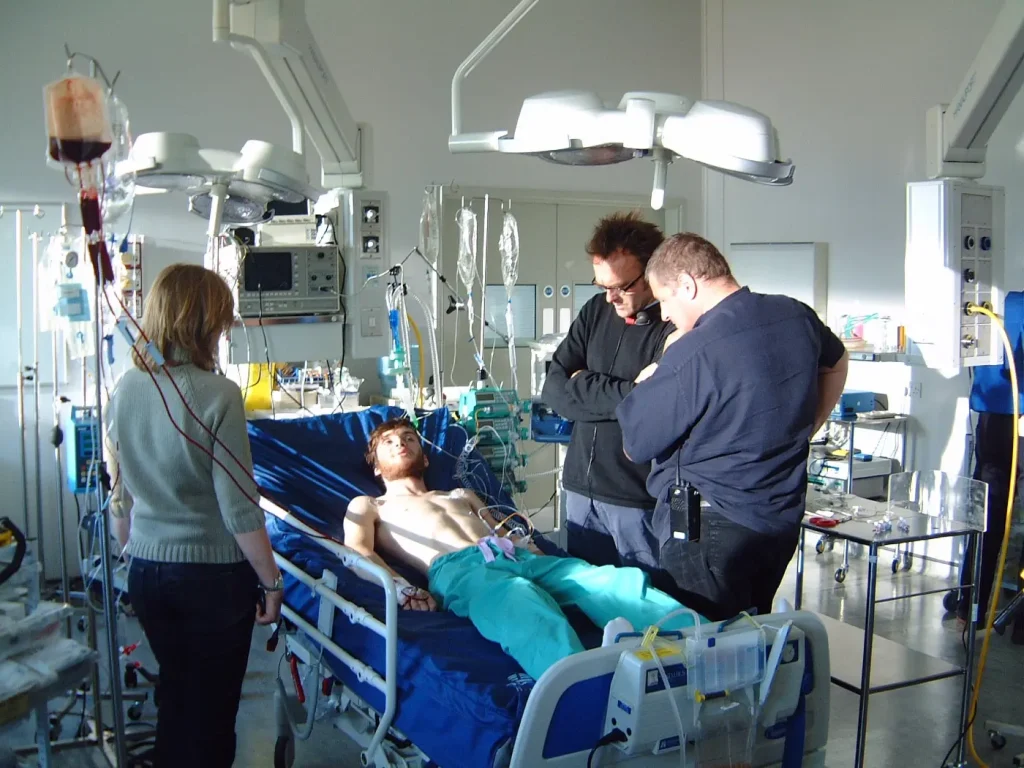 MEDISCENE is based in West London and owned by Carlton Jarvis who has many years TV & film experience. Carlton is from a clinical background and is well qualified in many specialities, such as anaesthetics, surgery and resuscitation. He also has an in depth knowledge of many aspects of current and past healthcare procedures. Carlton also holds formal teaching and management qualifications in healthcare.
MEDISCENE is staffed only by medical professionals: Doctors, Nurses, ODPs, Midwives, Radiographers and other professions allied to medicine.